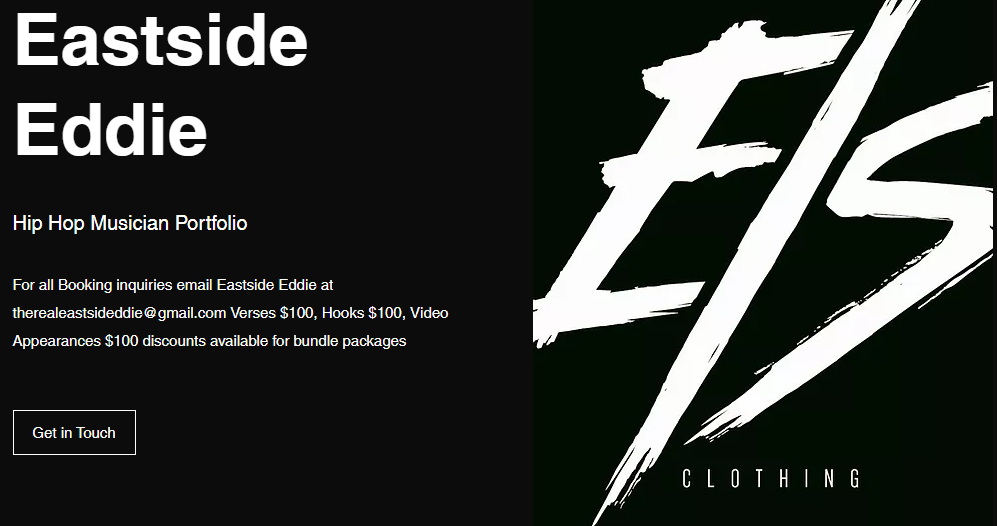 The Celebefex Show™ is a Weekly Talk Radio Show created and hosted by James Walsh, Interviewing the Best in the Entertainment Industry, including Grammy Award Winners, Oscar Winners, world renowned Songwriters, Producers, Actors, Industry Experts.
How an interview should be done
MattyRocks prides himself in conducting one of the most professional, accurate, well re-searched and factual interview a musician/artist/band could receive. Any Management/PR of any musician should always know that this is exactly what their client will get. If your an musical artist or you represent a musical artist, look to MattyRocks for that interview your artist deserves.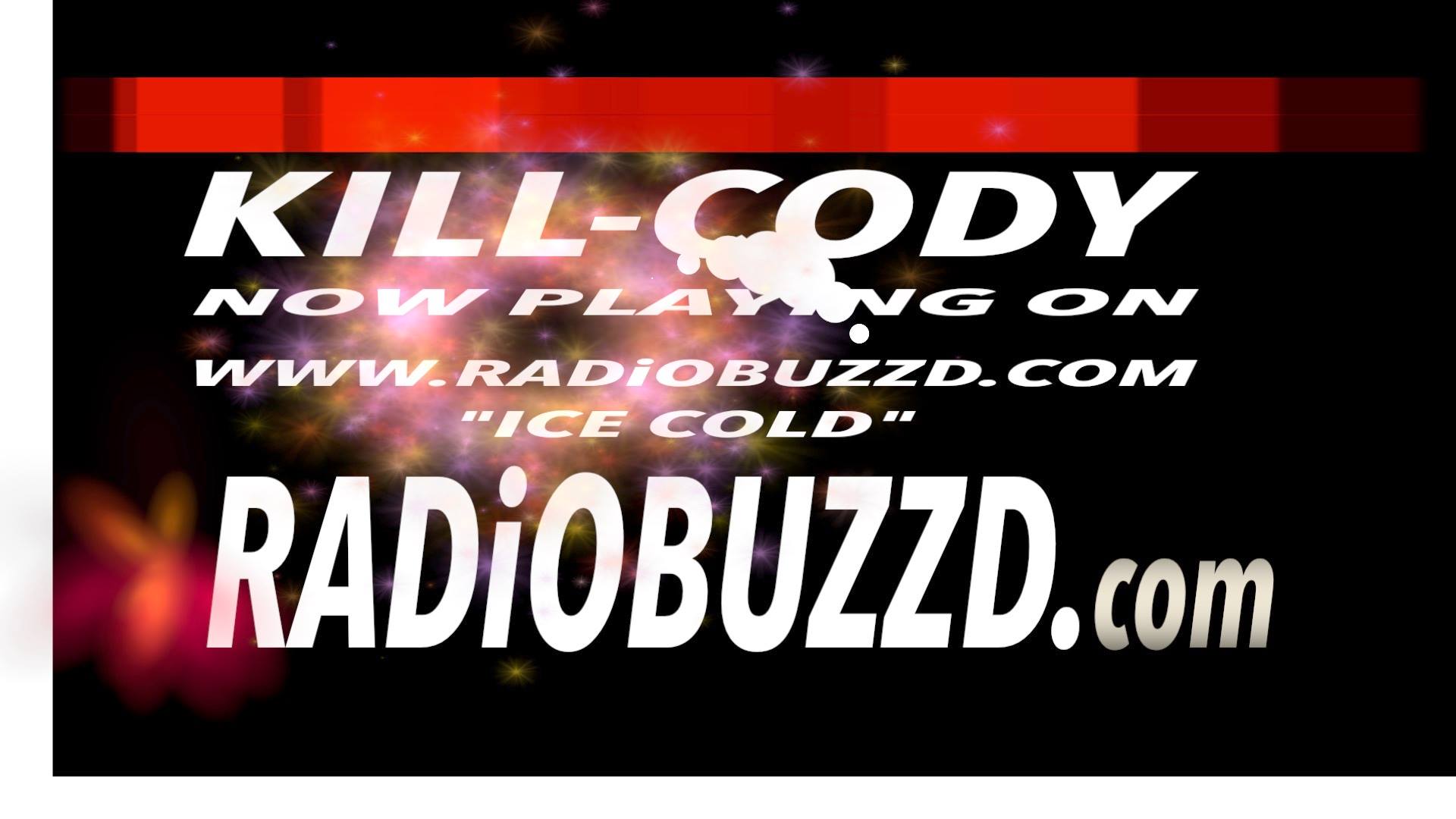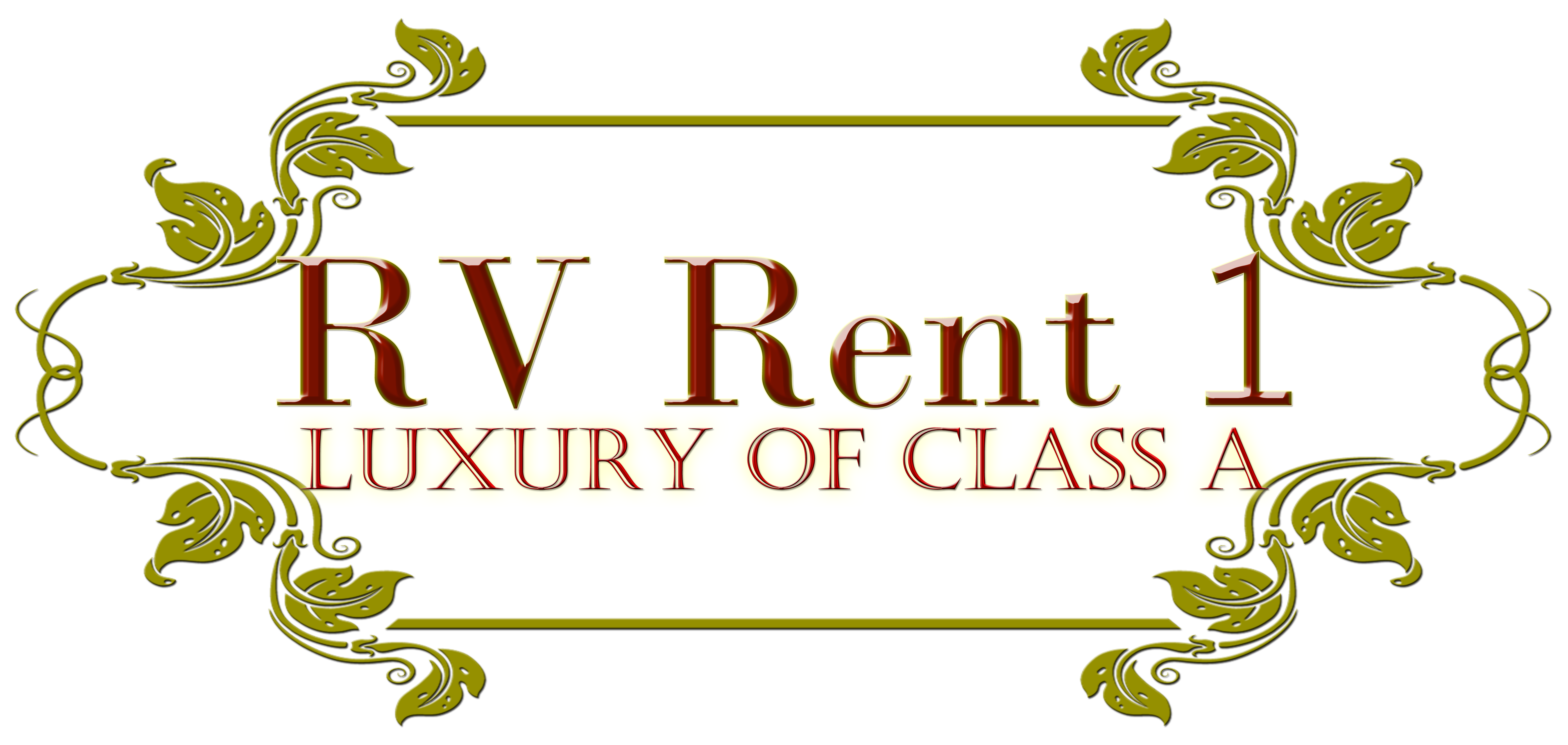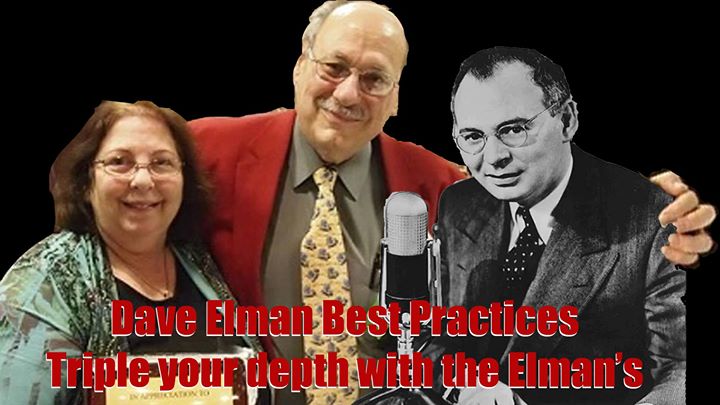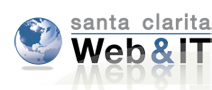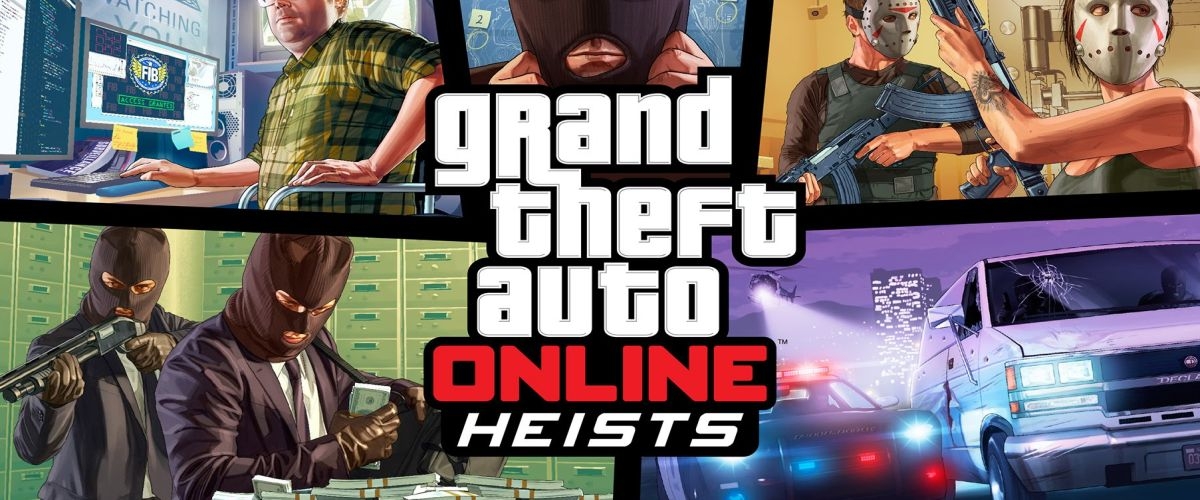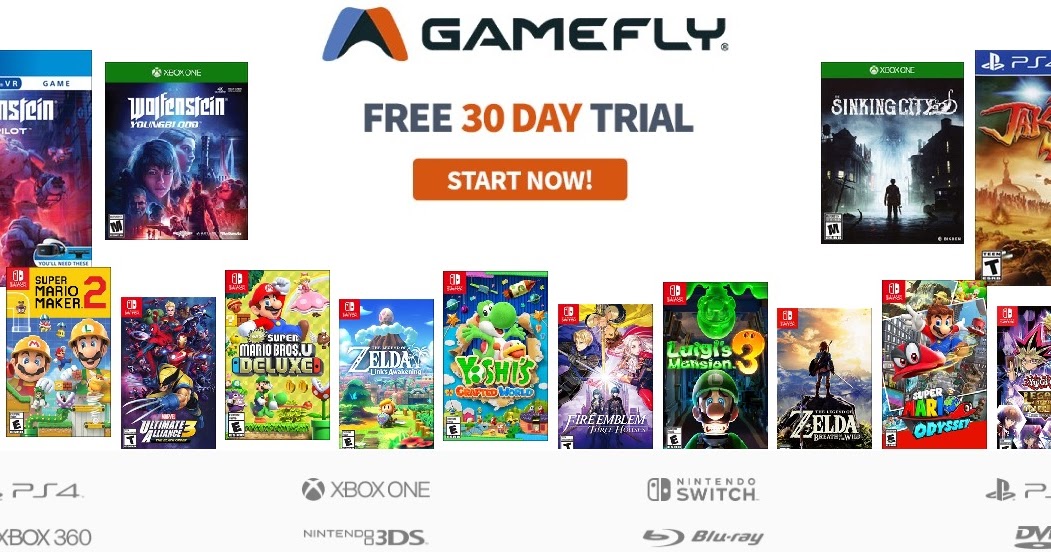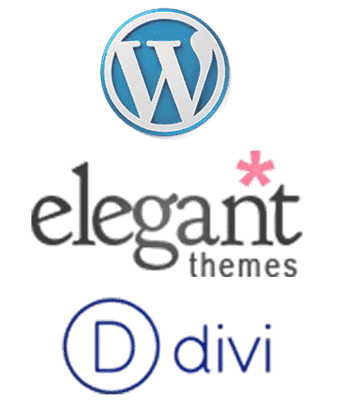 Israeli/American hard rock solo artist SIMA (Sima Galanti) has released her pulsating new single "Runaways" along with its accompanying music video. Hyper-charged guitars roar between an arena-ready beat offset by scorching synths on the rebellious song about staying true to who you are and having faith in what you believe in. "Runaways," the title track of SIMA's new independent album, represents individuality, empowerment, transformation, and freedom. 
Claire Nicolson is one of the most exciting singer/songwriters around in British music. She has self-released 2 albums to date and has sung backing vocals, played guitar and keyboards on a plethora of songs for many well-known artists.
Music Played on RadioBuzzD.com:
16 Second Stare (1)
210toLowell (8)
9 ELECTRIC (5)
A Fallen Mind (2)
Aaron & Alejandra (1)
Abi Ann (1)
Absinthropy (1)
Acidic (21)
Adam Marsland (1)
Adam West The Bat (2)
Adema (1)
Adler (11)
Against All Will (2)
Alastair Greene Band (1)
All Hail The Yeti (3)
All Heroes (1)
Alyssa Wheelon (1)
American Beaus (1)
American Heartbreak (1)
Anchored (1)
Andrea Desmond (6)
Angela Eren (1)
Ann-Marita (1)
Architect Rufus (1)
Art Of Chaos (7)
Art of Chaos (1)
Atreyu (1)
August Rising (2)
B.K. Diaz (12)
BIG MIKE DROP (1)
BK DIAZ (11)
BLOW UP HOLLYWOOD (10)
Babylonian Tiles (4)
Bandit (1)
Barefoot Servants (1)
Bedhairdo (1)
Before The Mourning (3)
Bernadette moley (1)
Beta State (2)
Bitch (25)
Black Chapel (1)
Blendre (1)
Blow Up Hollywood (2)
Bobaflex (1)
Boysetsfire (1)
Brainspoon (12)
Brandyn Hazelton (1)
Brian Cole (1)
Brightmillion (1)
CHRIS ELAM (2)
CIRYL DA GREAT (5)
Caitlyn Amanda (1)
Casey Meehan (12)
Chalk outline party (3)
Chantal Kreviazuk (5)
Chariot Of Shame (1)
Charlie Ranucci (1)
Christel South (7)
Christie Lenee (3)
Christie Lenée (5)
Christopher Bell (13)
Christopher Morse (1)
Claire nicolson (1)
Coal Chamber (42)
Coal Chamber/Holt, Tracy "Slut" (1)
Coffey Anderson (1)
Cold Blue Rebels (6)
Cowboy Soul (1)
Craig Manganello (1)
Crash Avenue (1)
Crazy Aunt Mary (1)
Crossroad Rebels (2)
CynchaD (1)
D'NERO (4)
D'Nero (1)
DAIZE SHAYNE (1)
DECKQ (3)
DECKQ; S. Keen (1)
DENISE VASQUEZ (1)
DESDEMONA (10)
DIRTTESTER (1)
DJ HOUSE (1)
DOA (1)
Danielle Taylor (12)
Danny Morris (1)
Dave Painchaud (13)
Dawn of Ashes (11)
Death at Ten Paces (1)
Deceivers (1)
Def Leppard (1)
Default (1)
Demona Mortiss (1)
Deputy Zero (1)
Diminished 7 (7)
Dorian's Eternal Youth (5)
Doug Deringer (5)
DownSide (1)
Dusty Rhodes and the River Band (15)
Dymaxion Vehicle (12)
EAR (1)
EP0CH (1)
EarMode (3)
Edge Of Paradise (1)
Ego and The Ids (1)
Eileen Carey (1)
Einvera (3)
Electric Ghost (1)
Endeavor (1)
Eric J. Charles (2)
Ernie's Denial (1)
Eternal Youth (6)
Eurythmics (1)
Evalyn Awake (7)
Evie Sands (39)
Evolove (10)
Exalt Cycle (6)
FUM FUM FUM (1)
Fallen Ahead (1)
Fantasia (1)
Far From Famous (1)
Feddy (1)
Feisty Piranhas (1)
Figured Out (2)
Fitzgerald & The Bellefonte (7)
Flamingo's By The Yard (1)
Flanelhed (1)
Flaver box (5)
Forced Call (10)
Forgotten Silence (4)
Forlorn Path (1)
Fracture (3)
Frank Palangi (3)
Franki Doll & The Broken Toys (4)
Fraternity Ward (1)
Friendly Fire (1)
GREG STEPHENS (1)
GREG STEPHENS (2)
GREY HAVEN (1)
Gamblers Mark (12)
Garret Rein (2)
Gemini Syndrome (6)
Glass Pinata (2)
Golden State (2)
Good_For_You_ (1)
Green To Think (1)
Greg Stephens (3)
Grey Haven (10)
Guillemots (1)
HEENA KLAN (2)
Hail The Sun (1)
Halo (10)
Hard 8 (11)
Hawthorne Heights (1)
Heart Full Of Dirt (1)
Heart Like War (16)
Hi Tech Hate (2)
Hibernation Index (11)
Hillbilly Herald (11)
Hollins Steele (2)
Hope (1)
Hypnos (4)
I.D.S.F.A. (10)
In Air (1)
In The Midest 777 (6)
In This Moment (1)
InCardona (1)
Incentive Red (1)
JD & The FDCs Feat. Amy Dumas and Dez Cadena (1)
JTN (1)
Jackie Greene (1)
Jagarknot (1)
Jamie Gazelle (4)
Jane Eller (1)
Jay Gordon (1)
Jeanna Don (2)
Jennifer Chase (1)
Jerry Montano (3)
Jessica Caylyn (1)
Jessie Seely (1)
Jim Halfpenny Band (1)
Jimmy Paschall (1)
Jimmy Rogers (1)
Jitney (11)
Jody Whitesides (14)
Joe K (1)
Joee Corso (3)
John Schnabel (1)
John And Micah Schnabel (11)
John ClineBell (1)
John Clinebell (5)
John Enghauser (1)
John Frederick (1)
John Jolliffe (1)
John Schnabel (17)
John Sotter ~ Acoustic Warrior (1)
John Zipperer (3)
John and Micah Schnabel (4)
Johnny Lanson (15)
Johnny,Mark and the Ricks (1)
Jonny SF (15)
Jonny Sculls (2)
Jonny Sculls Flanagan (2)
Julian Shah-Tayler (2)
KRASHKARMA (11)
Katie Cole (1)
Katie Norris (6)
Kayla Ludy (5)
Kelli Debbs (5)
Kill Dorothy (1)
Killcode (1)
Kojak (1)
Kristy Hanson (1)
L.A. Calling (2)
LELAND GRANT (5)
La Fin Absolute du Monde (2)
La Madness (1)
Lacuna Coil (1)
Later Days (4)
LeReverie (1)
Leland Grant (1)
Letters Burning (1)
LifetimeWa (1)
Liliana Becerra (4)
Lorain County (2)
Low Sparks (1)
Lucid Fly (5)
Lung Shrubs (1)
Lynam (1)
MICHAEL CAMPAGNA (2)
Manny Charlton Band (1)
Mark Wills (4)
Marla Marasco (6)
Mary White (1)
Mather Louth and Radio Noir (3)
Matt Wilson (1)
Media Solution (10)
Melanie Devaney (13)
Meldrum (1)
Metallica (1)
Meteor Showers (1)
MicLordz & Sauce Funky (1)
Michael Chain (1)
Michael Jackson (1)
Michael Rauser (1)
Michelle Branch (3)
Mike Rolland (1)
Mike_Dalton (1)
Miss_Kristin (1)
Mobile Deathcamp (1)
Modern American Theatre (1)
Mona Lisa Overdrive (2)
Mossy Flaws (1)
Moth Complex (3)
Mouth To Mouth (2)
Multiverse (1)
Nacosta (12)
Natasha James (1)
Nathaniel Dobies (1)
Natt (4)
Nayanna Holley (1)
Nekro Morphosis (1)
Neo Geo (4)
Never Like The Movies (8)
Neversay (11)
Neverwonder (14)
Nigel (1)
Nikki Kilker (9)
ODAAL (13)
Obliterated (1)
Odaal (26)
Odaal mp3 (1)
Of Eyes That See (5)
Onision w/mossy flaws (1)
Orgy (35)
Otherwise (2)
Otto's Daughter (3)
Parker Rose (11)
Parry Hartley and John Schnabel/Patty Hartley and John Schnabel (1)
Patrick Rettig (30)
Patty Hartley and John Schnabel (1)
Paul Hickey (1)
Paul Metsa (26)
Paul Rodgers (1)
Peppino D'Agostino (4)
Pete Steele; Tony Iommi (1)
Peter Krason (1)
Phavian (1)
Pi (28)
Pi Jacobs (1)
Porcelain Smile (1)
Pottymouth (5)
Power Of The Pen (2)
Psyclon Nine (12)
Pura Vida (1)
Pure Evidence (2)
R-Three (1)
ROBY DRUON BAND (10)
ROOM 1202 (2)
Radio Drive (3)
Ratt (2)
Real J.O.B (1)
Real J.O.B. (8)
Reaxis (1)
Rebekah Starr Band (1)
Red Undead (3)
Relinquished (5)
Richard Zeier (1)
Rire Et Vivre (8)
Rob Base & DJ EZ Rock (1)
Rob Nichols (17)
Rob Parks (4)
Robby Longley (12)
Robert Coates (2)
Robin DeLorenzo (2)
Rodney Smith (1)
Roman Alexander and the Robbery (12)
Ron Dibuccio (13)
Rooftop Revolutionaries (19)
Rooster Ra (1)
Roxette (1)
Royal Bliss (1)
STILL STANDING (1)
SUCKER PUNCH (1)
Seeds & The Soil (11)
September Mourning (1)
Serena (6)
Seventh Void (8)
Shane Obrian (4)
Shay Astar (1)
Shifting Tracks (3)
Shooter Jennings (32)
Shooter Jennings/Shooter Jennings (2)
Shooter Jennings/The Oak Ridge Boys (1)
Sima (1)
Sky Keegan (12)
Slight of Hand (1)
Snapcase (1)
Socionic (5)
Soren Bryce (4)
Souffle (1)
Soul Sign (11)
Soular (2)
Sound Mind (1)
Sounds Of Silence (1)
Space (1)
Spartacus (2)
Spin Doctors (23)
Star City Meltdown (1)
Starr, Rebekah Band (12)
Static People (8)
Stay The Night (2)
Steam Powered Giraffe (1)
Stephanie Andreus (10)
Stephanie Andreus (14)
Stephen Foster & Howler (1)
Steven Mark (1)
Still Standing (11)
Stone Sour (1)
Stonefeather (39)
Strawberry Revenge (7)
Straylight Run (2)
Sunwheel Psychedelic (1)
Sylas (1)
THE NEXT (1)
THE TOWELS (4)
TOM LEAVEY (3)
TYPE O NEGATIVE (1)
Tailbone SMitty (1)
Tailbone Smitty (1)
Taking Back Sunday (2)
Talk Like June (1)
Tamaray (1)
Tayler Lorren (1)
Ted Russell Kamp (2)
Teddy Thompson (1)
The Artful Dodger (32)
The Atomic Squirrels (5)
The Beckoning (1)
The Brakes (1)
The Cost (1)
The Dark (2)
The Dips (10)
The Effect (1)
The Fallen Idols (4)
The Gracious Few (1)
The Green Lady Killers (2)
The Ground Above (1)
The Hellacopters (1)
The Kinected (1)
The Lugnuts (1)
The Lung Shrubs (1)
The Malfunktion (1)
The McGrath Project (3)
The Militants (1)
The Muggs (1)
The Rarities (1)
The Singles (3)
The Standells (30)
The Tattoo Rebellion (2)
The Townedgers (8)
The Trenches (1)
Thousand Watt Stare (2)
Thr33 (1)
Threat (1)
Thursday (2)
Tidal (1)
Todd Beauchamp (10)
Tom Charchuk (1)
Tom Leavey (1)
Tom Rouse (1)
Tom Rouse & Steel Blue (2)
Tom Rouse and Steel Blue (1)
Tommy T-tone (3)
Toni Dodd & Southland Blues (3)
Townedgers (65)
Travis Creeps (3)
TsHiZABi (1)
Tyler Lyon (1)
Under Indictment (1)
Up All Night Compilation 2004 (12)
Upon Wings (4)
Vattica (7)
Vera Zero (1)
Vince Falzone (21)
Violet & Mayhem (4)
Vufcup (72)
WOOD (1)
Wally Nichols (1)
Wassef (1)
We Are The Riot (4)
White Owl (14)
Whitesnake (1)
Willie Ames (11)
Willow Street (1)
Winter of Life (1)
XFACTOR1 (1)
Year Of The Dragon (1)
Years Echo (1)
You Need Not Walk Alone (1)
ZEVIN (1)
Zac "Zesty" Rouse (2)
Zachary Kibbee (1)
Zevin (2)
Zoe Soctt (3)
Zombie Shaker Box (1)
art of chaos (3)
birthdays (9)
cage 9 (1)
coffey (1)
days in between (1)
dirttester (1)
first person shooter (1)
frenjen (1)
glenn patrik (1)
hwy42 (1)
jim m (1)
jimmy raschel (1)
kojak (1)
littleSUNDAY (2)
lucidream (1)
luckDOWN (12)
luckdown (1)
mandi leigh (1)
no artist (1)
saving sabation (1)
sdotkeen (10)
straight foward (1)
the grumpy (1)
thicker (2)
v-33 (1)
wake up (1)
wintergreen (1)
wood (1)
xpeld (1)
zevin (2)
zippy josh (1)
Music Played on RadioBuzzD has received  written approval from the recording publishing and all music right owners if your music appears in this list and you would like to remove please contact at ‪(661) 249-0455
Internet radio streaming the best music